P-EBT from DFCS. On December 20, 2022, the Georgia Department of Human Services' Division of Family & Children Services began issuing Summer P-EBT. Please go to the links below for more about this. The benefit per child is $391.00. Crisp County Schools operates under CEP to provide free meal eligibility to all students enrolled at the end of SY21-22. Please call the P-EBT hotline with the Department of Health and Human Services if you have any questions after looking over the links below. That phone number is 888-421-3281. Press release: dhs.georgia.gov/press-releases/2022-12-20/dhs-issues-summer-2022-benefits-eligible-children Updated FAQs: dfcs.georgia.gov/services/pandemic-electronic-benefit-transfer Social media post: twitter.com/GADHS/status/1605220967646633985?s=20&t=cL8IZzu6weYWtMOY837jLQ This program is being run entirely by the Department of Health and Human Services( DFCS). Crisp County Schools only provided a student roster to the Department of Health and Human Services( DFCS). NOTE to provide assistance. If you have ever had an EBT card, they may have reloaded that card. This is one reason why you may not have seen a card in the mail. If you cannot find that card, call the phone number above to get a replacement card. You will be asked the last 4 digits of your child's social security number so have that ready. This has worked for some of our parents who did not get a card in the mail.




Attention: Bus L-9 and Bus L-1 will be about 30 minutes late getting home today.

Due to health reasons, tonight's board meeting has been cancelled.​
Bus 63 from middle school is running behind. Bus is still 30 minutes away from middle school to pick up kids.
Bus 67 from CCHS will be delayed about 30 minutes
Bus 63 from CCHS will be about 30 min late today, 11/15/22.

We are continuing to monitor the weather and in constant communication with our local EMA Director. We have participated in both the Tallahassee And Peachtree City weather Service webinars. We are not in the Tropical Storm Warning area, only the Wind Advisory area. We will continue to keep safety as our priority. As of now, our buses will run their normal times, and for the safety of our younger students, PreK -5, please help encourage them to stay safe and indoors after getting off their bus during this inclement weather. Thank you for your support.


Crisp County football plays Peach County this Saturday, November 12, 2022 at Peach. Kickoff is at 8:00 pm. Tickets will be available ONLY online at GoFan.co The link and QR code for easier access is below:
https://gofan.co/app/events/774059?schoolld=GA19151
Go Cougars!


Parents, Please take a few minutes to complete this anonymous survey administered by Cognia. Cognia is a global accreditation agency laser-focused on improving educational opportunities for all learners. This Cognia survey asks parents their opinions about their child's school, including questions about teachers, administrators, and other aspects of their child's and their own experiences with the school. Please complete the entire survey. Thank you for helping us on our continuous improvement journey. Please only respond once per child. The last day to respond to this survey will be November 9, 2022. The link and QR code is below:
https://eprovesurveys.advanc-ed.org/surveys/#/action/204156/p1745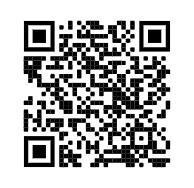 **Reminder** "Connect for Success", a district-wide parent workshop will be today at 5:30pm in the cafeteria at the Middle school, 332 Old Hatley Road. See you soon!


Parents, Thank you for your patience during this week as we cautiously monitored the weather for the safety of this community. After careful consideration and multiple conversations, we have concluded that school will continue as normal based on the current forecast. Please continue to stay updated and safe. The Crisp County High School football game that was originally scheduled for this Friday against Dougherty has been rescheduled to this Saturday with kickoff time at 6:30 pm. Thank you for your patience!

Currently, we are working with our partners in the Crisp County Emergency Management Agency to monitor Ian's track and prepare for any potential impact it could have on this community. Officials with the National Hurricane Center and the Emergency Management Agency have said that this storm is particularly unpredictable and that projections of landfall location and intensity are likely to change in the next several hours. Please trust that we are keeping the safety and well-being of your children as our focus as we weigh options for school later this week. We will provide an update as soon as possible. Thank you for your patience.