Menus for all of the schools can be found by going to
https://www.crispschools.org/page/school-nutrition
.They are located at the center of this page. Learning Center students please use the Middle School Menu since that is what school also feeds the learning center


Educator Retirees! Do you want to teach at Full-Time pay while receiving full retirement?? House Bill (HB) 385, which allows for full-time employment of a retiree by a TRS-covered employer, was passed by the General Assembly and signed by the Governor during the 2022 legislative session. It will be effective July 1, 2022, through June 30, 2026. Key provisions of the Bill: The retiree MUST notify the potential employer of their status as a TRS benefit recipient. Must have a minimum of 30 years of creditable service on account at retirement. Must have been retired and NOT have been "restored to service" for a minimum of 1 year. Being "restored to service" can result either when a retiree has suspended their benefits OR terminated their benefits. A retiree who has been working at 49% or less is NOT considered restored to service. Must be in a teaching position in K-12 in one of the following areas only: Math, Science, or Special Education. Retirees will be paid based on their certificate level and years of creditable experience. TRS contribution will not be deducted from retirees' pay. Please apply online at
www.crispschools.com
for any of our highest needs positions listed (Math, Science, or Special Education). You can contact Patricia Fachini at
pfachini@crispschools.org
for questions.


Congratulations to Crisp County School Systems Teacher of the Year, Mrs. Kim Gunnels. Mrs. Gunnels always goes above and beyond for her students and colleagues. We are so proud of you!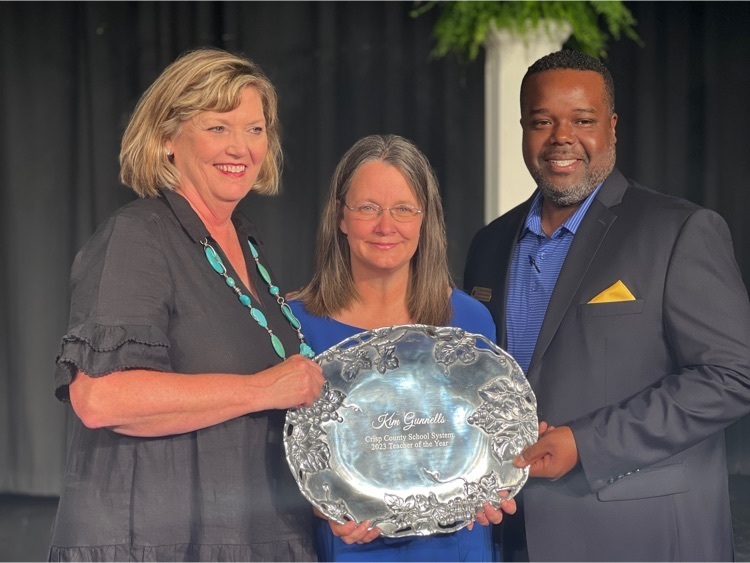 Cougar track finished 3rd overall in state and brought home 3 gold medals! We would like to send a huge congratulations to our GHSA state winners. Our undefeated boys 4x100 are state champions and finished the season with the 5th fastest time in the state of Georgia. They are currently ranked as the 41st fastest team in the United States. Crisp County's 4x100 team consists of Jaylen Gray, Jaylen Smith, Adrion Holton and Jayce Gray. Jayce Gray also finished as the state 100m and 200m champion. Jaylen Smith finished in 3rd place in the 200m and Sawyer McGinnis finished in 9th place in the 3200m race.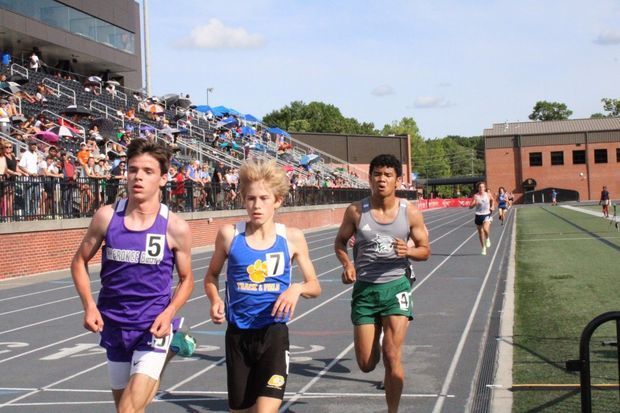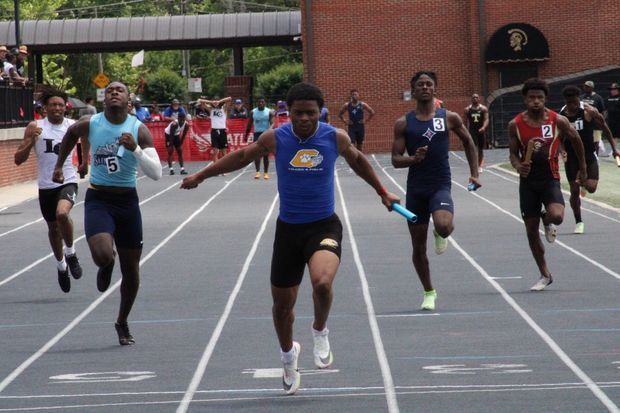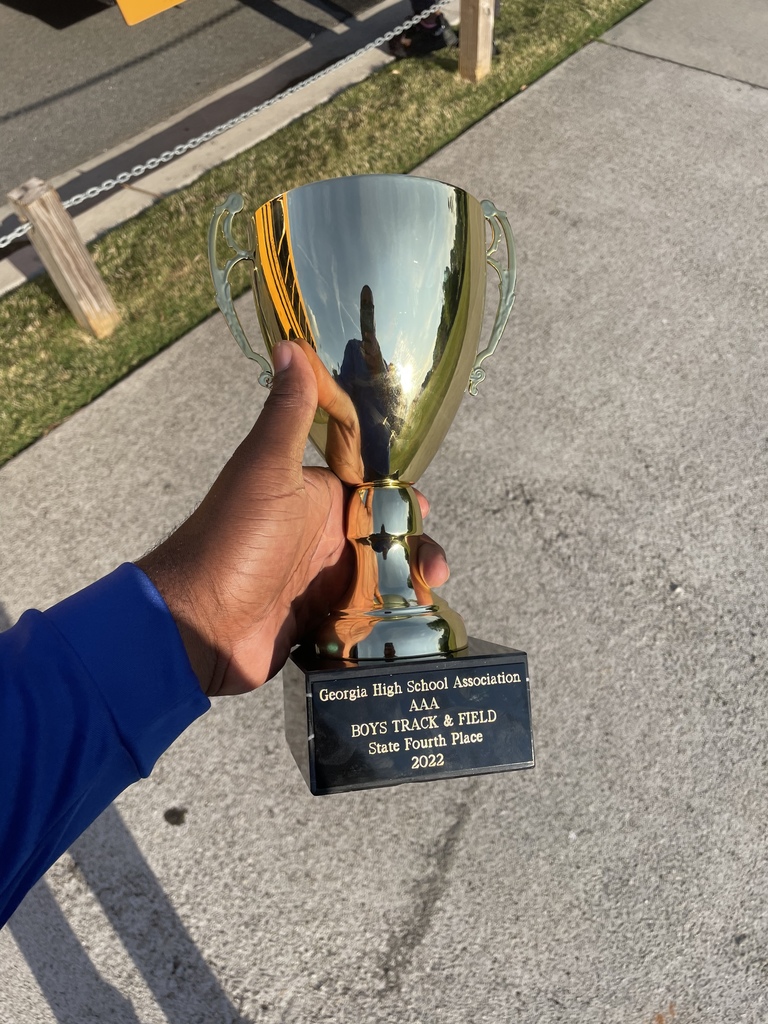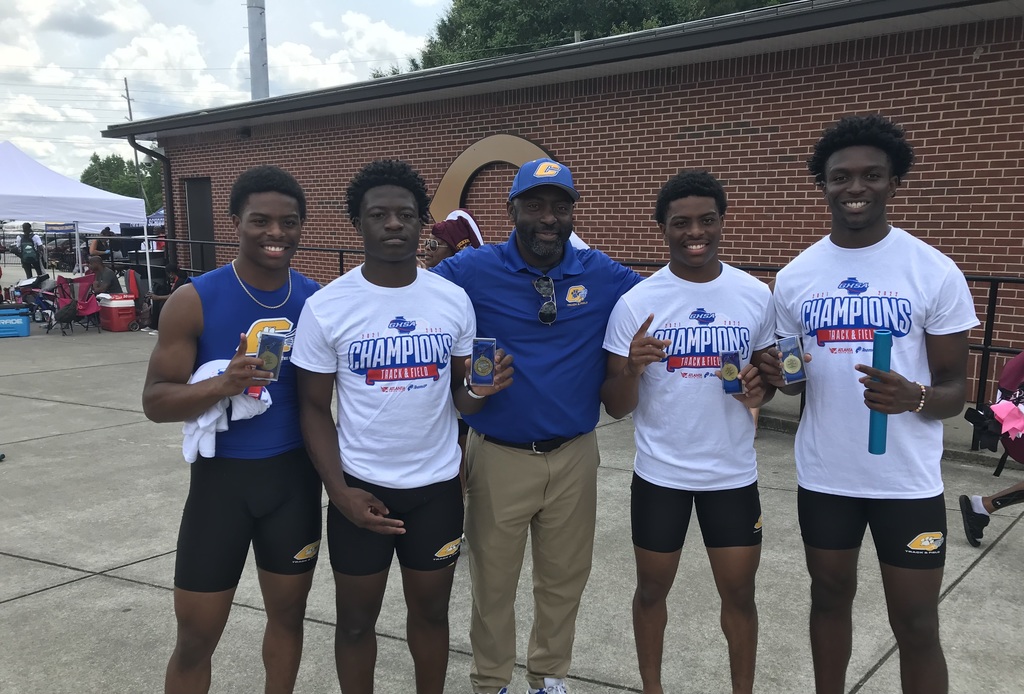 Bus 49 for Crisp County Middle School will be thirty minutes late.



Crisp County Schools will be partnering with local law enforcement to conduct school-wide safety drills throughout this week. Please remind students of the importance of staying alert and following directions from the adults. Thank you for your continued assistance.
Crisp County Schools Transportation Department. The following buses will have a delay. 63 CCHS. 63 CCMS. CCPS 63 49 CCMS 15 TO 30 MIN.

Crisp County Schools Transportation. Bus #36 CCMS will be running 15min to 30 min late