Parents, Thank you for your patience during this week as we cautiously monitored the weather for the safety of this community. After careful consideration and multiple conversations, we have concluded that school will continue as normal based on the current forecast. Please continue to stay updated and safe. The Crisp County High School football game that was originally scheduled for this Friday against Dougherty has been rescheduled to this Saturday with kickoff time at 6:30 pm. Thank you for your patience!

Currently, we are working with our partners in the Crisp County Emergency Management Agency to monitor Ian's track and prepare for any potential impact it could have on this community. Officials with the National Hurricane Center and the Emergency Management Agency have said that this storm is particularly unpredictable and that projections of landfall location and intensity are likely to change in the next several hours. Please trust that we are keeping the safety and well-being of your children as our focus as we weigh options for school later this week. We will provide an update as soon as possible. Thank you for your patience.



Reserved seats for Friday night (Crisp vs Lovejoy) will be sold Thursday 11am-1pm at the High School Gym. #TheCougarWay

Please see the message below from the Crisp County Sheriff's Office. On August 17, 2022, around 8:3O A.M., Crisp County Sheriff's Office was made aware of a vague warning of a shooting threat circulating on social media. THIS THREAT IS NOT VALID. Crisp County School System is not the target of the post. However, some misinformation was spread through social media. Authorities determined the post originated in another state and circulated through other Georgia school systems this week. Crisp County Sheriff's Office takes every violent threat seriously. We appreciate our local school system and the GEMA Homeland Security School Security Division for assisting us this morning in determining the origin of the threat. Additionally, we commend the student for showing the post to school officials. This morning's event serves as a stark reminder that each of us has an essential role in promoting school safety. If you "See Something, Say Something" For imminent threats, always call 9-1-1. Citizens can also CALL/TEXT our tip hotline at (229-322-8891), submit online at
https://crispcountysheriff.com/crime-stopper
, or call our office at (229-276-2600). Reporters can remain anonymous if desired.

Who's ready for some football? Crisp vs Dooly Cougar Den Stadium Friday, August 19, 2022 Kick-off at 7:30 pm Please adhere to the new safety measures.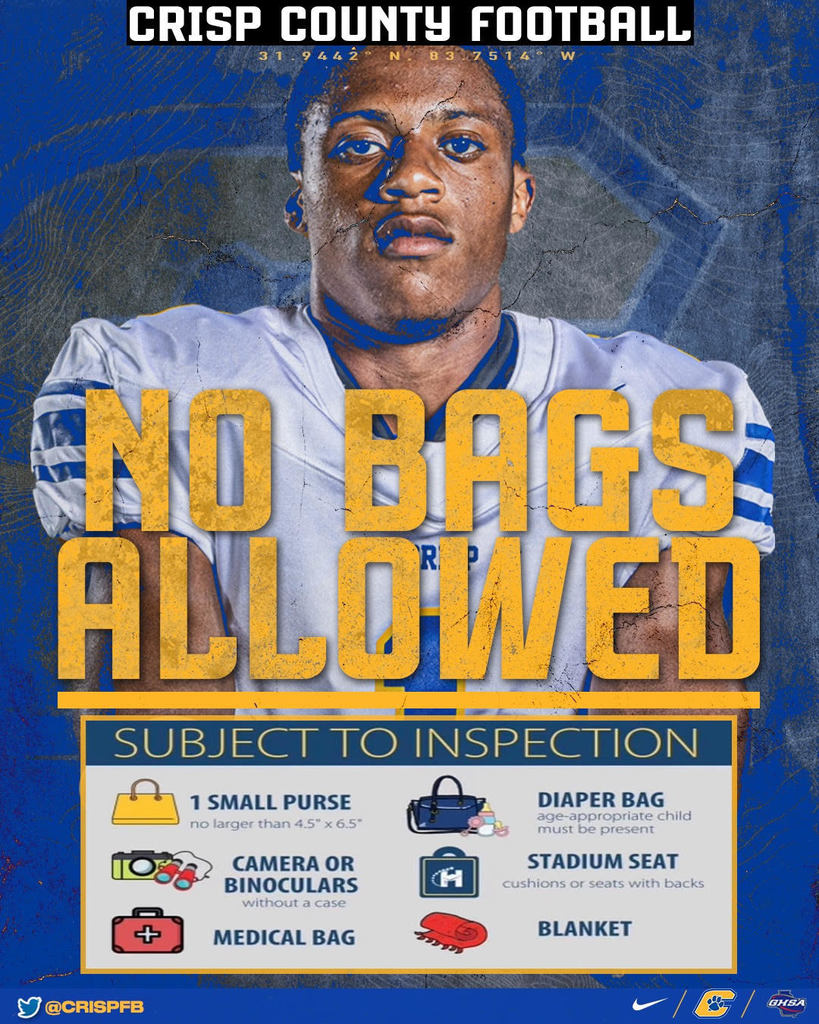 Menus for all of the schools can be found by going to
https://www.crispschools.org/page/school-nutrition
.They are located at the center of this page. Learning Center students please use the Middle School Menu since that is what school also feeds the learning center


Educator Retirees! Do you want to teach at Full-Time pay while receiving full retirement?? House Bill (HB) 385, which allows for full-time employment of a retiree by a TRS-covered employer, was passed by the General Assembly and signed by the Governor during the 2022 legislative session. It will be effective July 1, 2022, through June 30, 2026. Key provisions of the Bill: The retiree MUST notify the potential employer of their status as a TRS benefit recipient. Must have a minimum of 30 years of creditable service on account at retirement. Must have been retired and NOT have been "restored to service" for a minimum of 1 year. Being "restored to service" can result either when a retiree has suspended their benefits OR terminated their benefits. A retiree who has been working at 49% or less is NOT considered restored to service. Must be in a teaching position in K-12 in one of the following areas only: Math, Science, or Special Education. Retirees will be paid based on their certificate level and years of creditable experience. TRS contribution will not be deducted from retirees' pay. Please apply online at
www.crispschools.com
for any of our highest needs positions listed (Math, Science, or Special Education). You can contact Patricia Fachini at
pfachini@crispschools.org
for questions.


Congratulations to Crisp County School Systems Teacher of the Year, Mrs. Kim Gunnels. Mrs. Gunnels always goes above and beyond for her students and colleagues. We are so proud of you!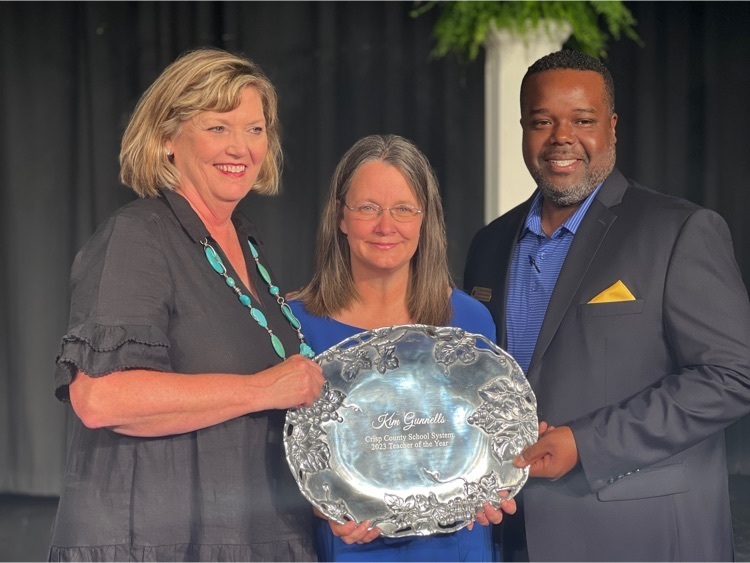 Cougar track finished 3rd overall in state and brought home 3 gold medals! We would like to send a huge congratulations to our GHSA state winners. Our undefeated boys 4x100 are state champions and finished the season with the 5th fastest time in the state of Georgia. They are currently ranked as the 41st fastest team in the United States. Crisp County's 4x100 team consists of Jaylen Gray, Jaylen Smith, Adrion Holton and Jayce Gray. Jayce Gray also finished as the state 100m and 200m champion. Jaylen Smith finished in 3rd place in the 200m and Sawyer McGinnis finished in 9th place in the 3200m race.